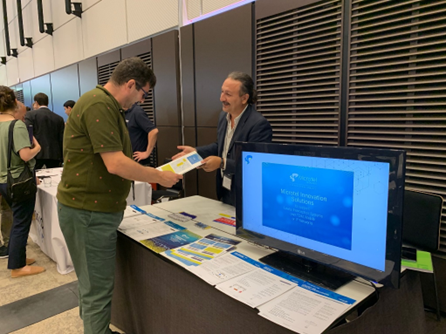 ISS World Europe 2022 ended on Thursday, 16 June. It has been such a great opportunity for us to meet up with our clients and commercial partners. This event allowed us to understand what the needs and requirements of our customers are. During these 3 days we had some important feedback on:
Microtel Innovation A-XFE for S8HR Passive Lawful Interception: provides the ability to filter Target VoLTE roaming calls towards S8HR Access Point
Microtel Innovation Ethernizer E315B/E615B: make possible to convert TDM traffic to IP, both Signalling and Voice, and send it to the IP Lawful Interception System for further analysis
Thank you for visiting us during this event, the team is looking forward to follow up and work closely with you on your specific needs.
Follow us on our social media channels to be updated on the latest news and new products.