Our customer, a Far East Tier1 Mobile Operator, selected Microtel Innovation A-640 to manage the GTP traffic in a much more efficient way, given the growth it was having in the last period.
Since the traffic was too much to be managed by one single probe, the Operator had to add additional probes, and to find the proper way to feed them: A-640 was the right solution that he was looking for.
Our product implements User Plane coherent balancing without using GTP correlation, and is able to balance this data traffic in a way that all user plane sessions belonging to the same Subscriber are sent to the same Probe. 3G, 4G and 5G Core Network interfaces are supported.
Aster A-640 can cope with up to 3.2 TB traffic and, thanks to its 32 x 100 GB ports, is the right investment for the future.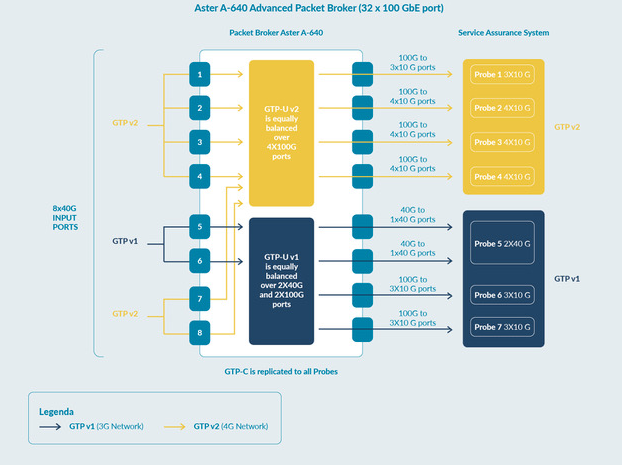 Solution: A-640 implementing GTP User Plane coherent balancing towards 5 customer Probes
For more info on the solution click the link below:

Mobile Traffic Growth: How to manage it?