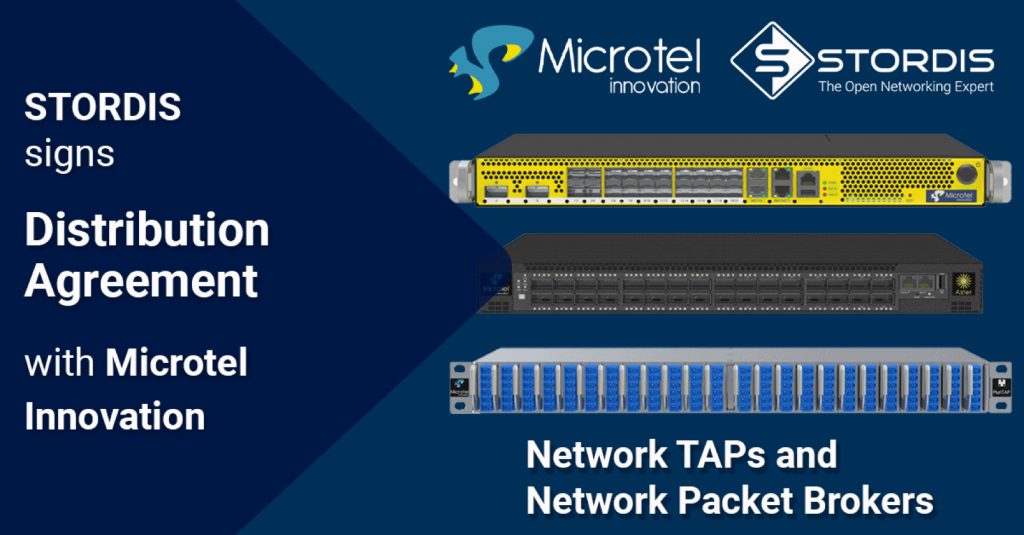 Microtel Innovation is pleased to announce that STORDIS – The Open Networking Expert – has become a Microtel Innovation Distributor.
This agreement allows STORDIS to extend their disaggregated Networking portfolio with Microtel Innovation's Network Packet Broker Solutions based on 10Gbit/25Gbit/100Gbit (with 400Gbit coming soon) Bare Metal Switches from Edgecore Networks – the key supplier of Hyperscale Datacentres to some of the largest social media companies and search engines in the world.
The Distribution Agreement works for the whole Microtel Innovation rich product portfolio of IP visibility products: Network TAPs, Network Packet Brokers, GTP Balancer and Offloader, Packet De-Duplication and Header Stripping dedicated appliances.