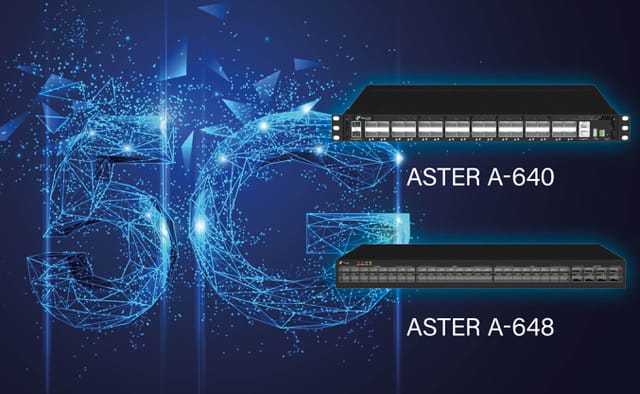 It's official: we have just launched Aster A-640 and Aster A-648 Advanced Network Packet Brokers!
They are based on the powerful Intel® Tofino chipset, the latest generation of P4 programmable Ethernet-Switch ASIC. They grant high flexibility and top performances to our customers, and a rich feature set which may be easily customized on their specific needs: this is what Telecom Operators need to face today 5G monitoring challenges.
They can interface network traffic with single devices which provide Network Packet Brokering for 1/10/25/40/100G links; additionally, they implement full line rate Advanced Packet Manipulation (APM) functionalities, like Packet Slicing, Header Stripping, VLAN tagging and Tunnel Start/Termination.
Many other advanced features are available, like filtering and load balancing based on data frame inner parameters: this makes possible to do full line rate distribution of high volume traffic to several tools, always granting that the traffic belonging to the same session is forwarded to the same tool.
More information at https://www.microtelinnovation.com/network-packet-brokers/l2-l5-advanced-network-packet-brokers/